Bienvenido a WP Random Themes, navega por cientos de temas de forma aleatoria en un entorno real y actualizado hasta que des con el que buscas.
---
Hi, this is just another wordpress site ;) The purpose of this site is to navigate randomly through nice and elegant themes. The gallery is usable and auto-categorised by the tags from each theme.
Let me know if you enjoy it and if you find some way to improve it.
Marla, es mi primer tema gratuito para WordPress.
Descarga desde el repositorio de WordPress
Espero que lo disfrutes.
---
Marla is my first free WordPress theme.
Download Marla WordPress theme
I hope you enjoy it and make the most of it.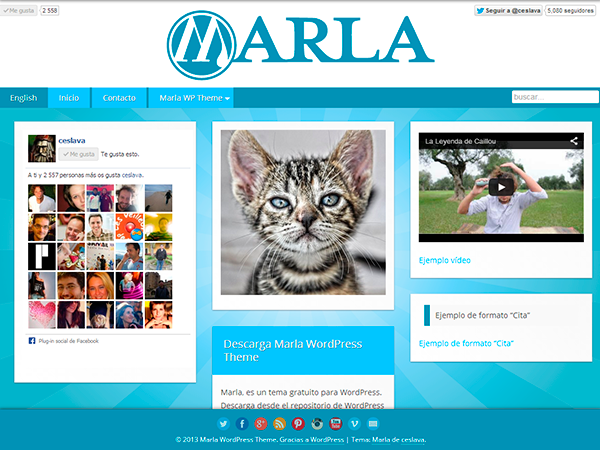 Marla is a free WordPress theme easily to customize. From a single page you can edit lively the colors, logo, footer, social icons, author bio, layout, etc. Started from a homepage with a pinterest like […]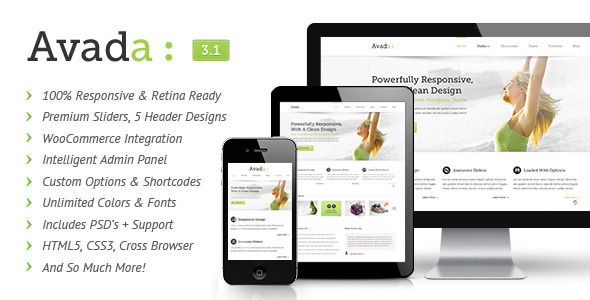 La gente de Support Dash ha realizado un interesante informe en infografía sobre las tiendas que comercializan temas para WordPress. La moraleja es que con un solo tema puedes hacerte millonario. Existen 1001 tiendas que […]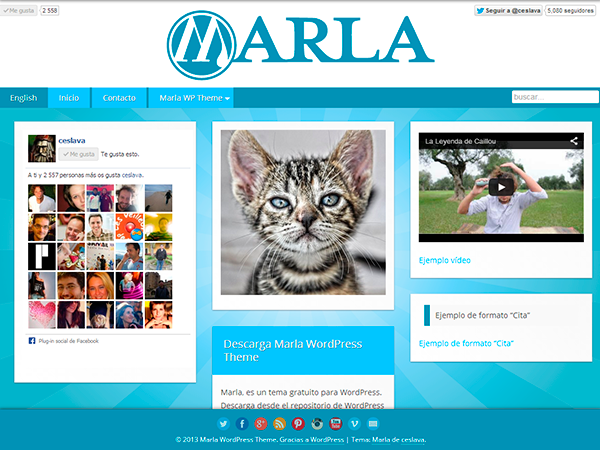 Marla is a free WordPress theme easily to customize. From a single page you can edit lively the colors, logo, footer, social icons, author bio, layout, etc. Started from a homepage with a pinterest like […]
Ago, 28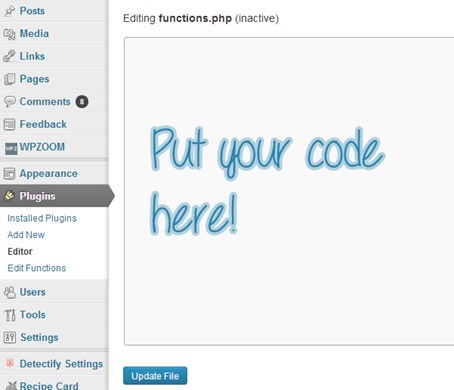 Cuando queremos añadir alguna funcionalidad, algún snippet de código que hemos encontrado, a nuestro WordPress tenemos 2 opciones: mediante un plugin o añadiendo el código al archivo functions.php La primera nos hace depender de ese […]
Ago, 15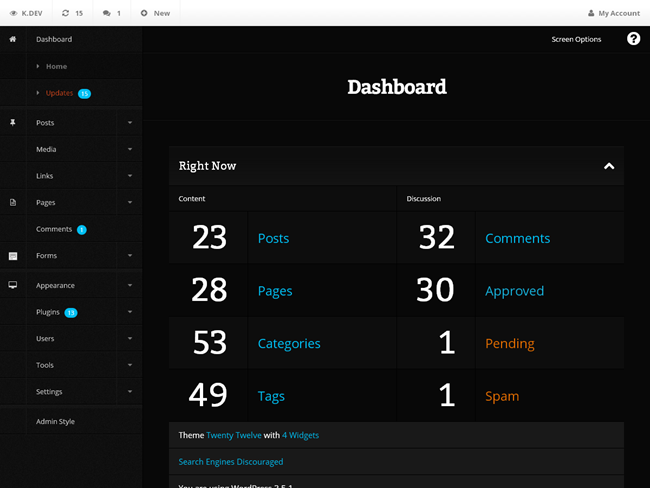 WordPress tiene 10 años y acaba de lanzar la versión 3.6  3.7 3.8. Como cualquier otro software las nuevas versiones van introduciendo mejoras de usabilidad y diseño en su interfaz. Recogeremos cronológicamente algunas de las novedades […]
Ago, 05

Ya está disponible la versión 3.6 de WordPress, bautizada como Óscar en honor al pianista de Jazz Oscar Peterson. En el momento de esta publicación, 24 horas después de su lanzamiento, ha sido descargada casi 340.000 […]
Ago, 02
The 2013 theme for WordPress takes us back to the blog, featuring a full range of post formats, each displayed beautifully in their own unique way. Design details abound, starting with a vibrant color scheme […]
Ago, 02
GenerateWP es un recurso buenísimo para todo programador que esté buscando algún snippet de código básico para un plugin o tema de WordPress. Lo especial de este útil proyecto es que no es un código […]
Jul, 25
@ceslava