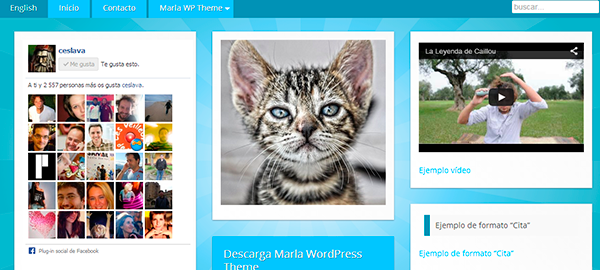 Marla is a free WordPress theme easily to customize. From a single page you can edit lively the colors, logo, footer, social icons, author bio, layout, etc. Started from a homepage with a pinterest like design with infinite scroll to single posts and pages in just one clean column. Translation ready and available in english, hungarian and spanish.





(2 votes, average: 5,00 out of 5)


Cargando...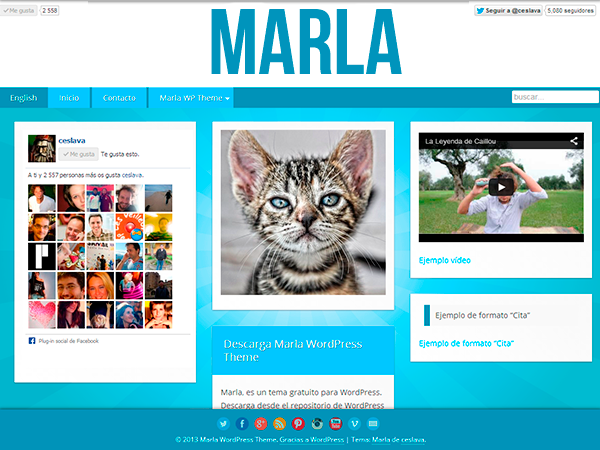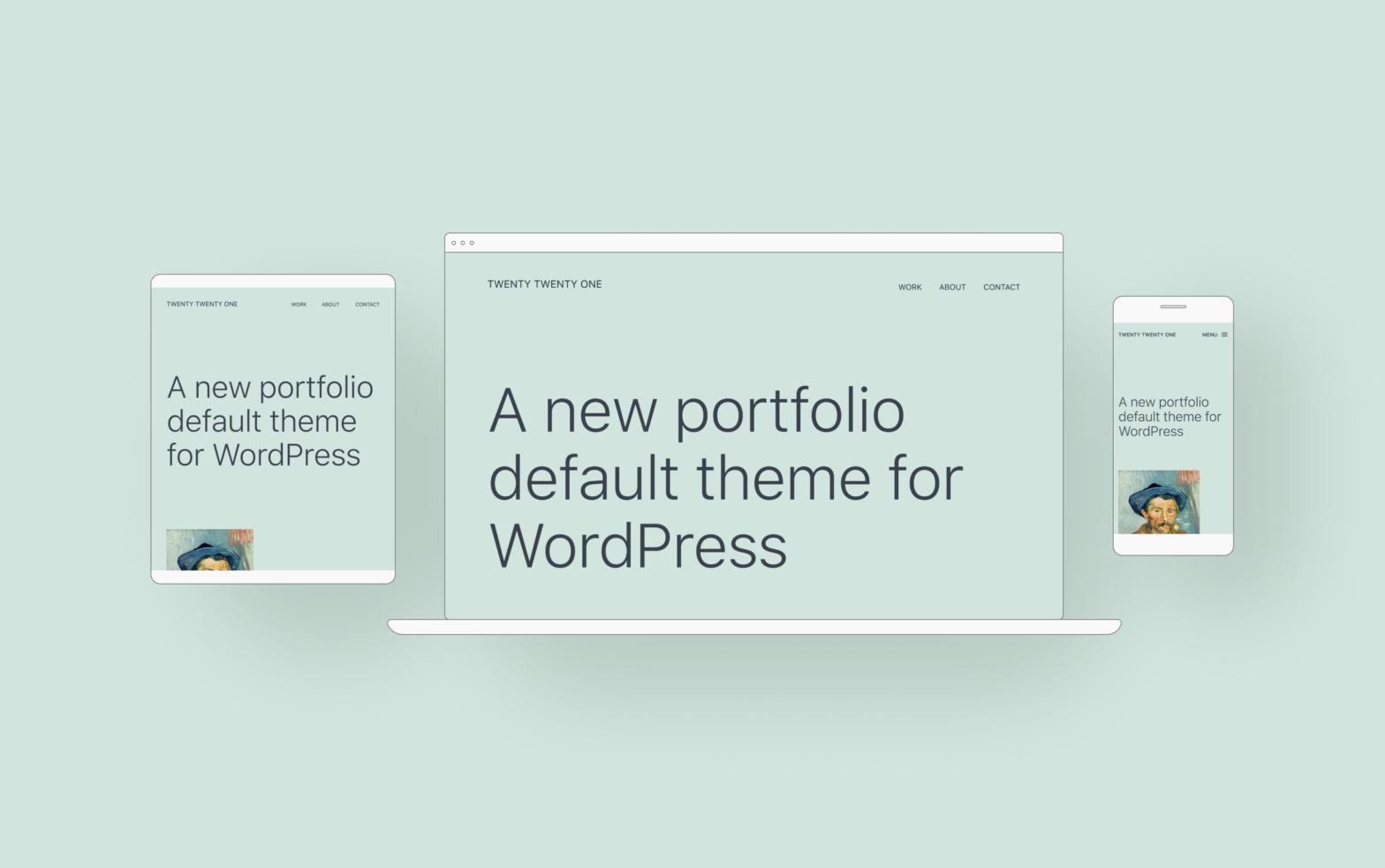 Twenty Twenty-One is a blank canvas for your ideas and it makes the block editor your best brush. With new block patterns, which allow you to create a beautiful layout in a matter of seconds, this theme's soft colors and eye-catching — yet timeless — design will let your work shine. Take it for a spin! See how Twenty Twenty-One elevates your portfolio, business website, or personal blog.






Cargando...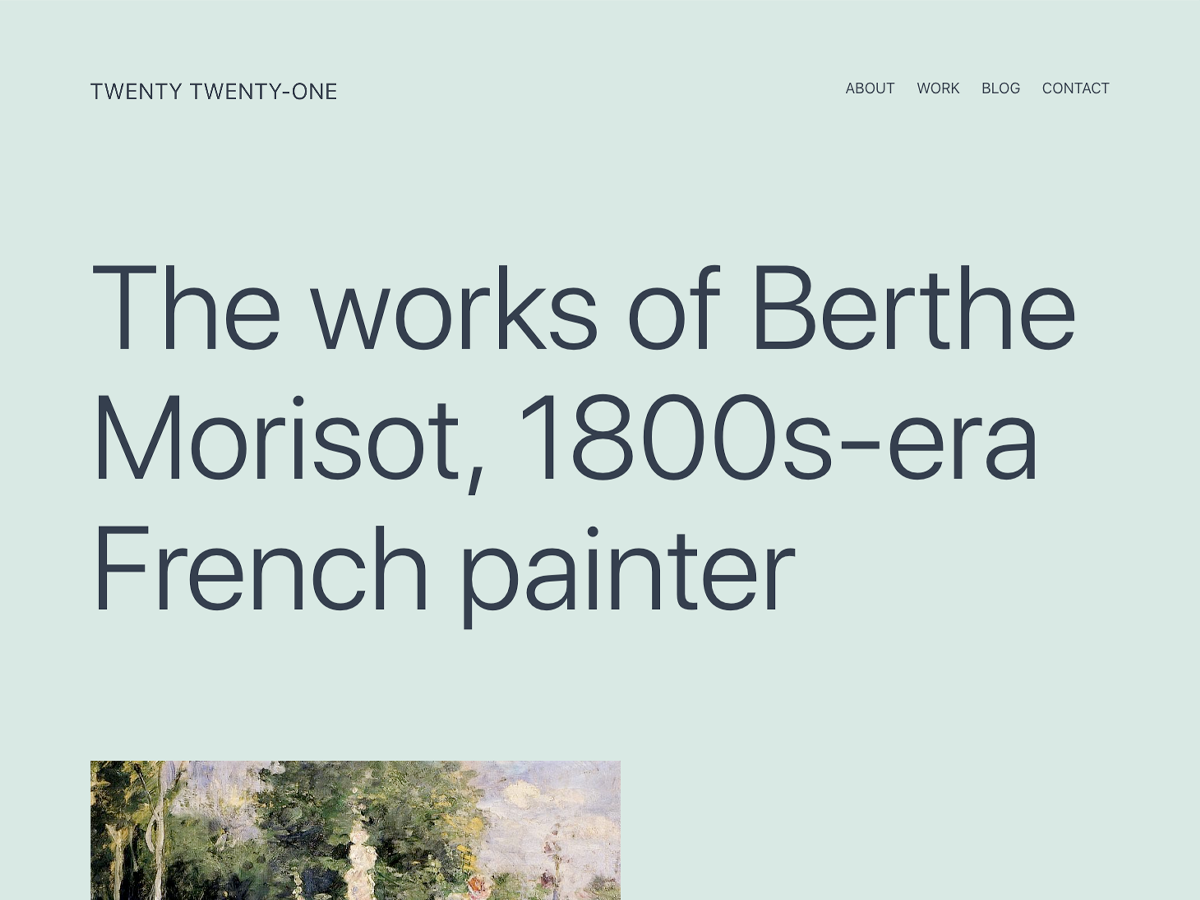 Our default theme for 2020 is designed to take full advantage of the flexibility of the block editor. Organizations and businesses have the ability to create dynamic landing pages with endless layouts using the group and column blocks. The centered content column and fine-tuned typography also makes it perfect for traditional blogs. Complete editor styles give you a good idea of what your content will look like, even before you publish. You can give your site a personal touch by changing the background colors and the accent color in the Customizer. The colors of all elements on your site are automatically calculated based on the colors you pick, ensuring a high, accessible color contrast for your visitors.






Cargando...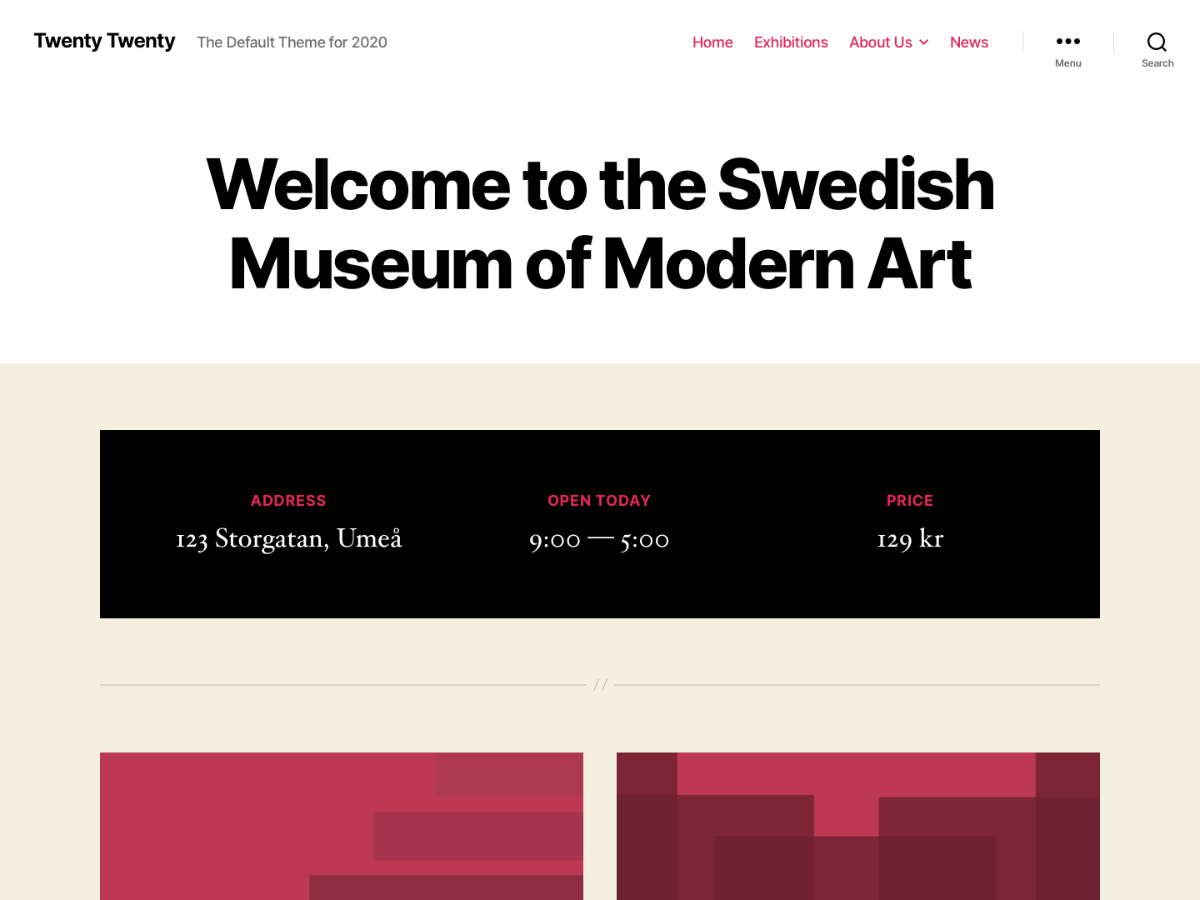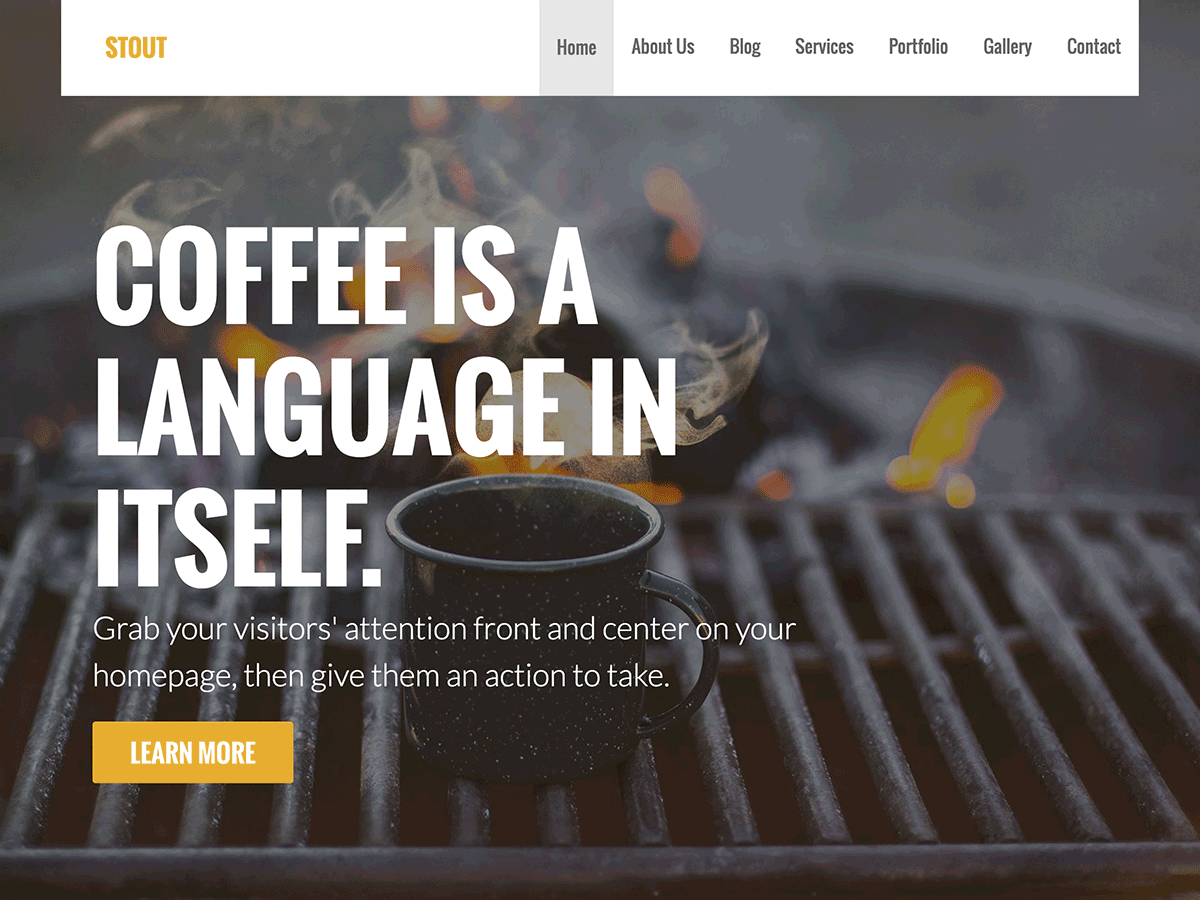 Stout is a Primer child theme with a masculine vibe.






Cargando...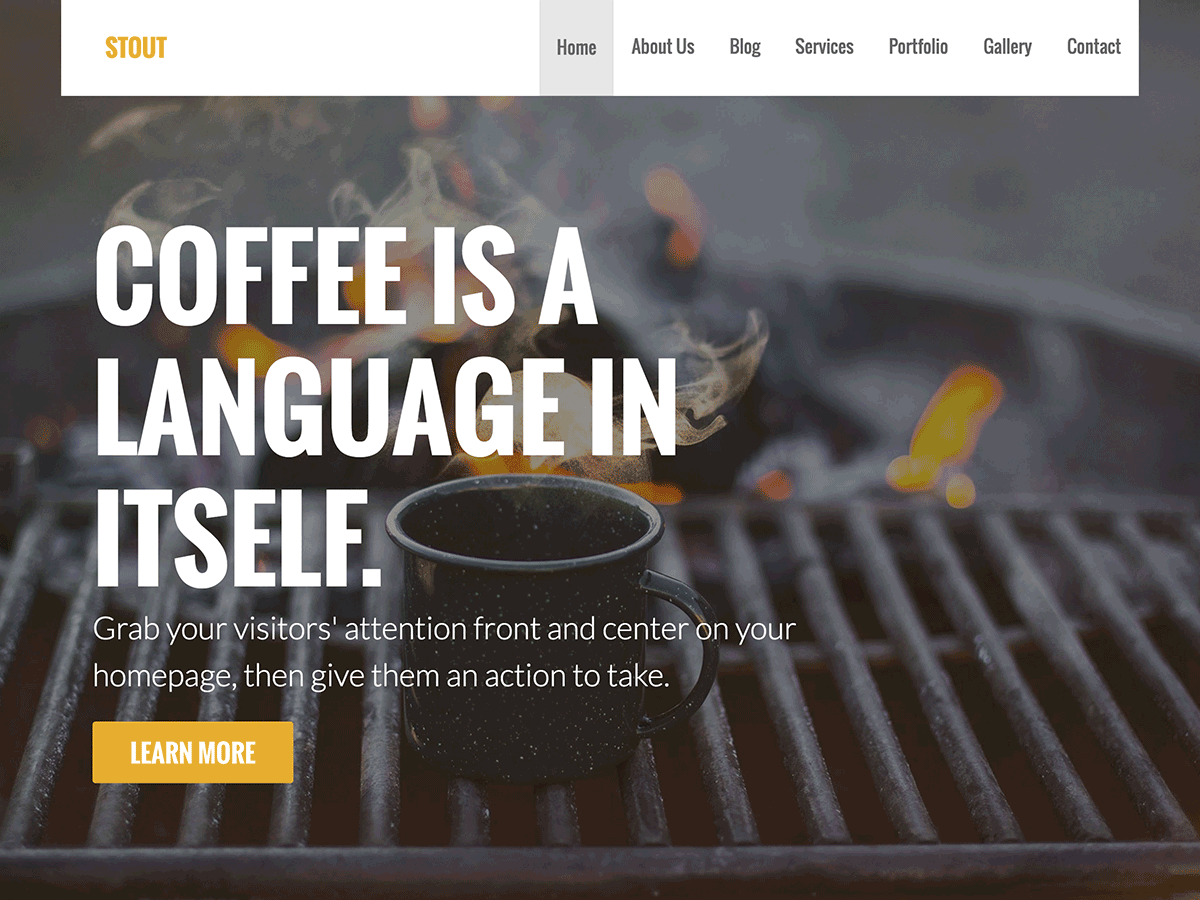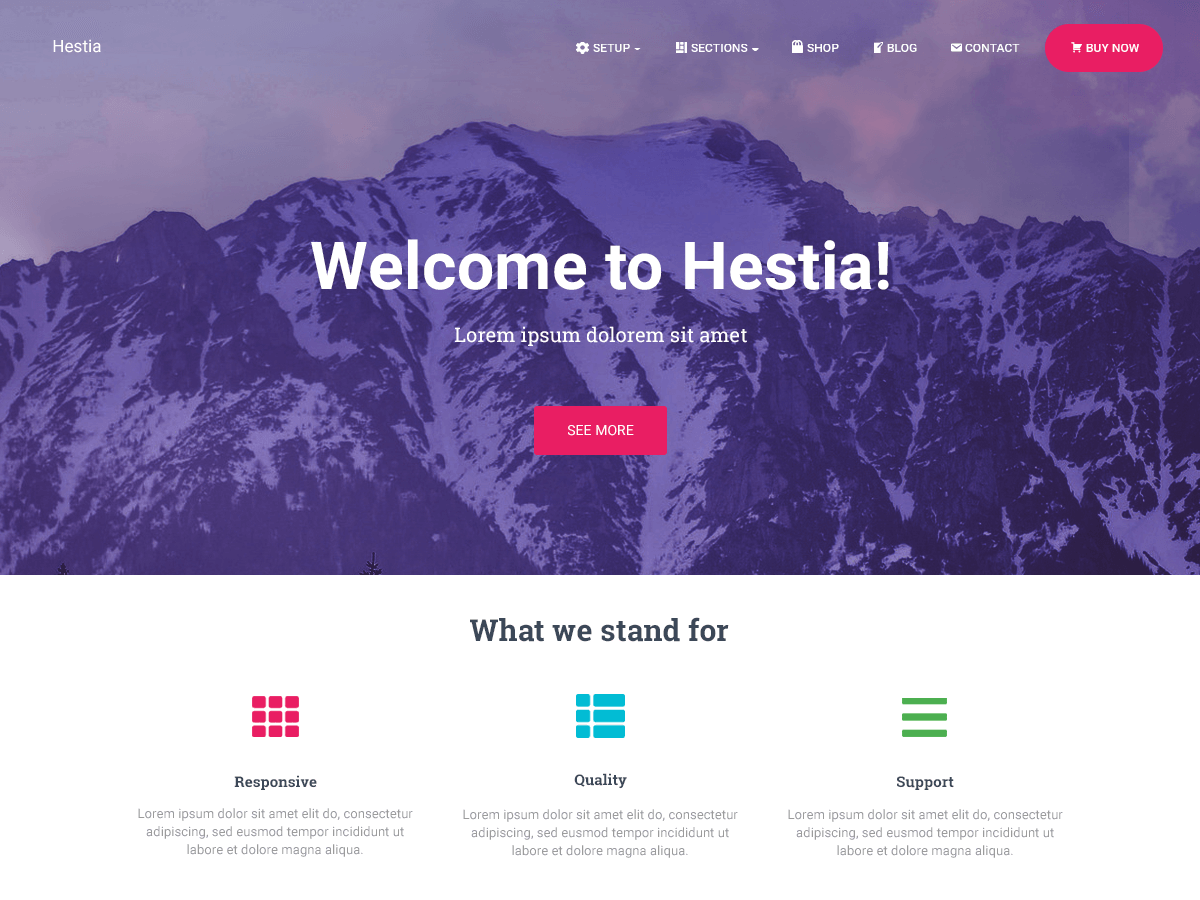 Hestia is a modern WordPress theme for professionals. It fits creative business, small businesses (restaurants, wedding planners, sport/medical shops), startups, corporate businesses, online agencies and firms, portfolios, ecommerce (WooCommerce), and freelancers. It has a multipurpose one-page design, widgetized footer, blog/news page and a clean look, is compatible with: Flat Parallax Slider, Photo Gallery, Travel Map and Elementor Page Builder . The theme is responsive, WPML, Retina ready, SEO friendly, and uses Material Kit for design.






Cargando...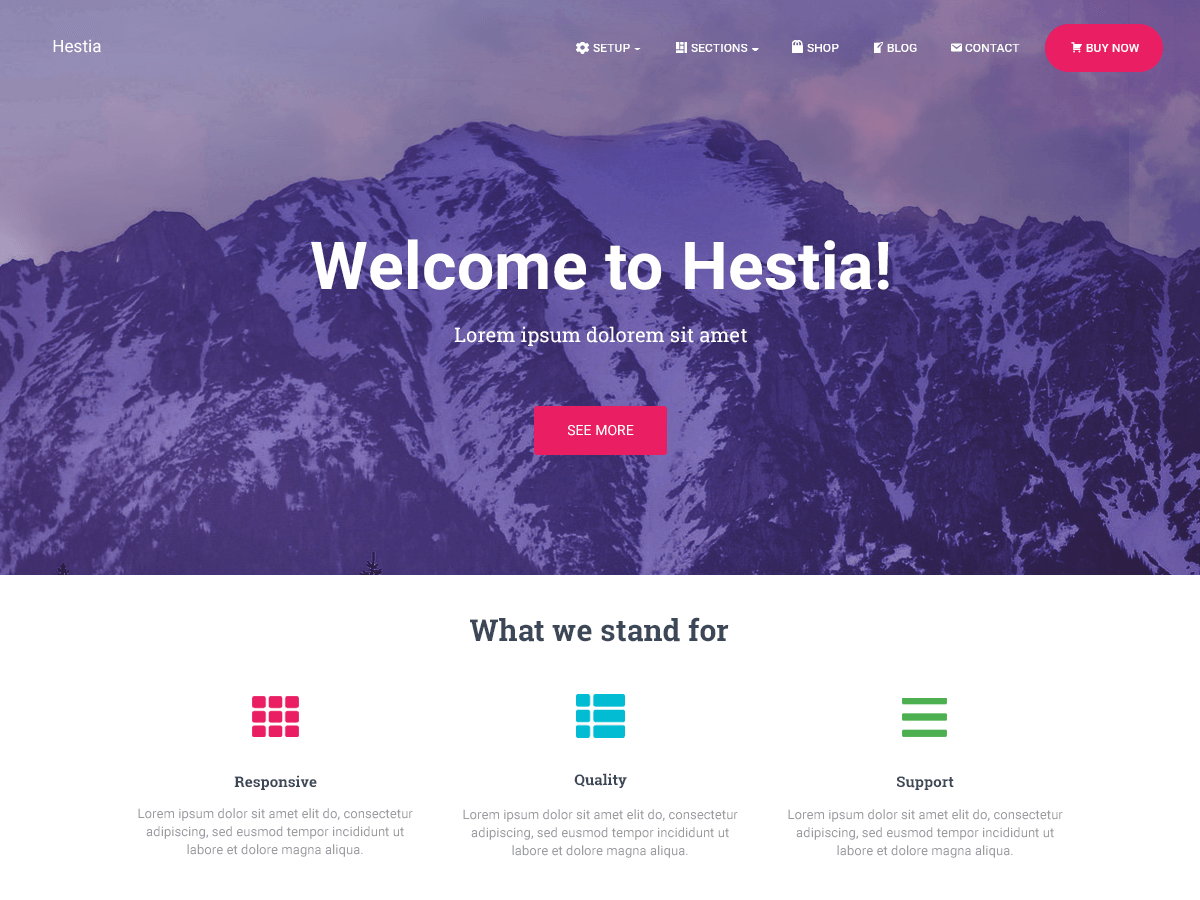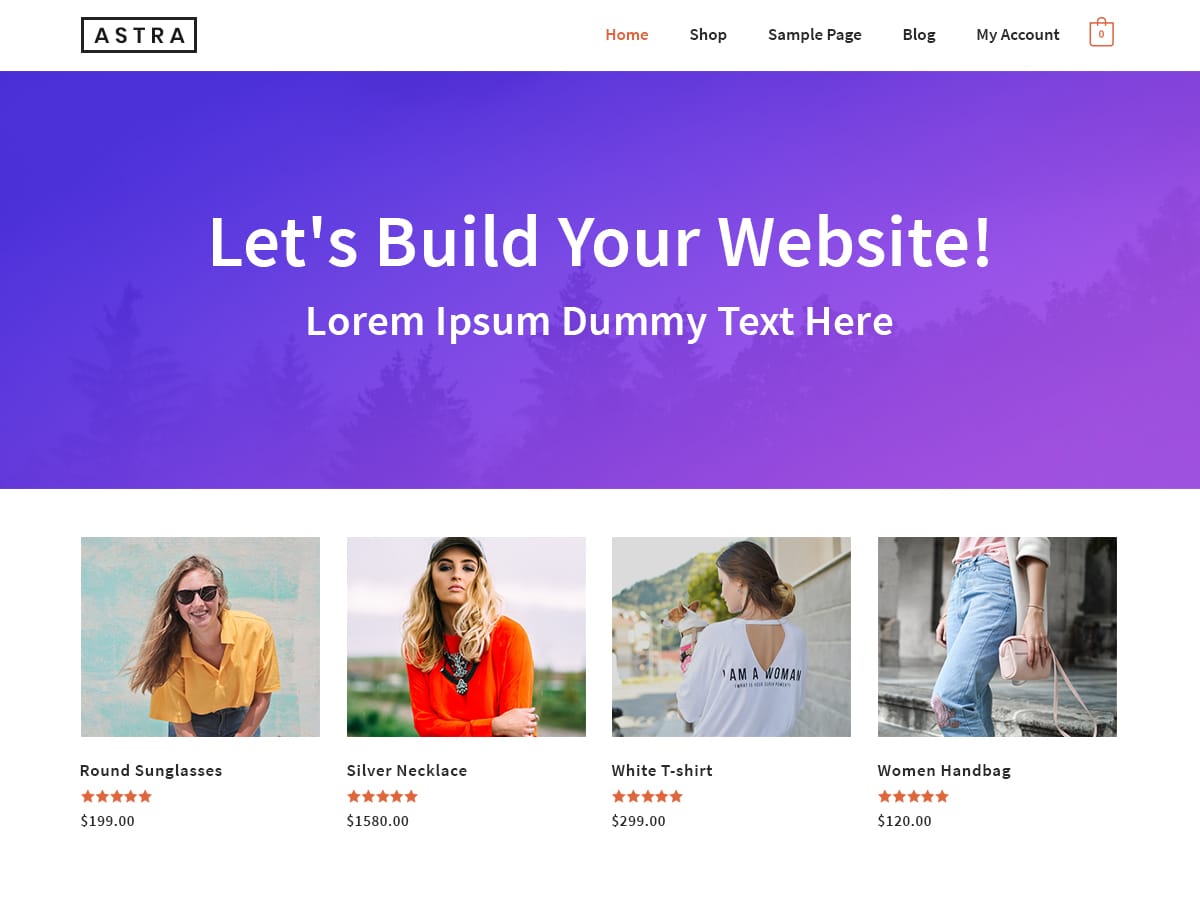 astra by






Cargando...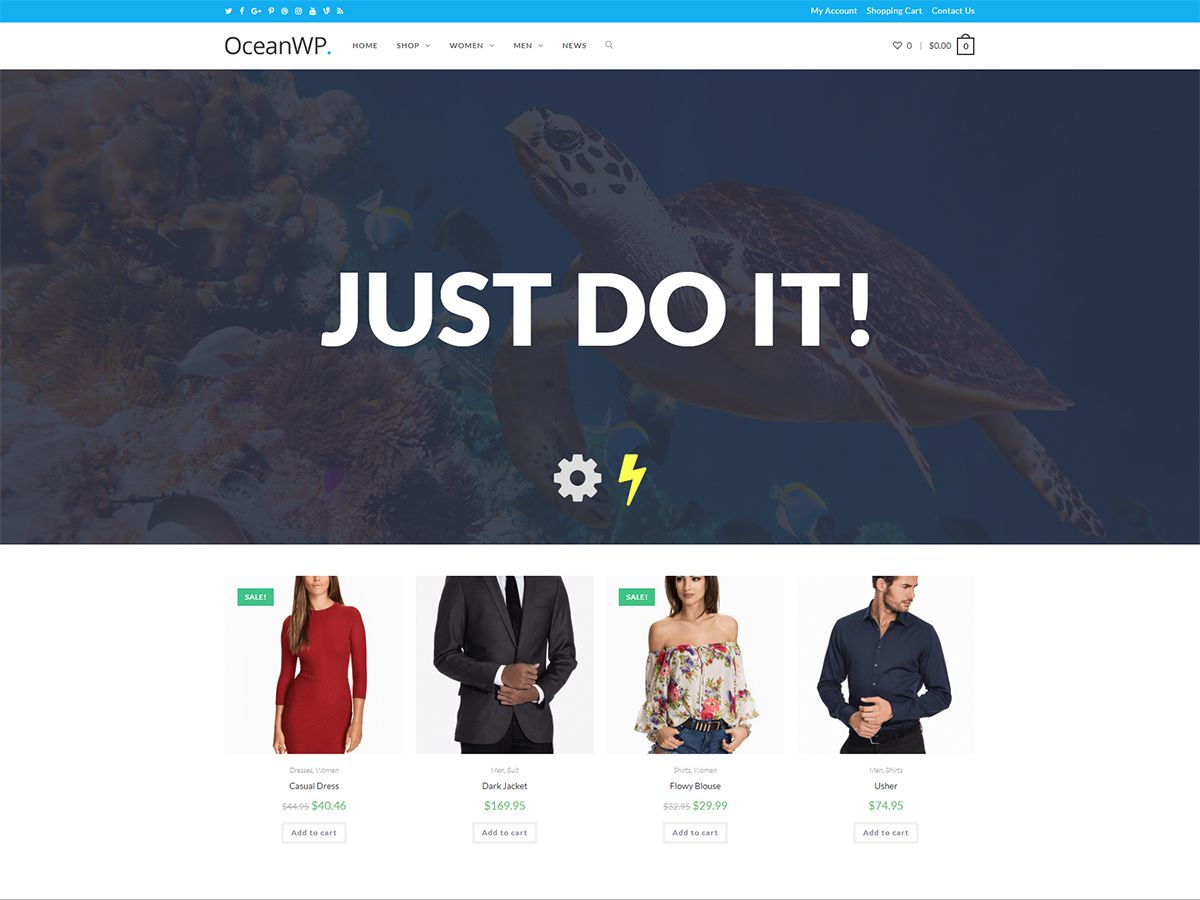 oceanwp by






Cargando...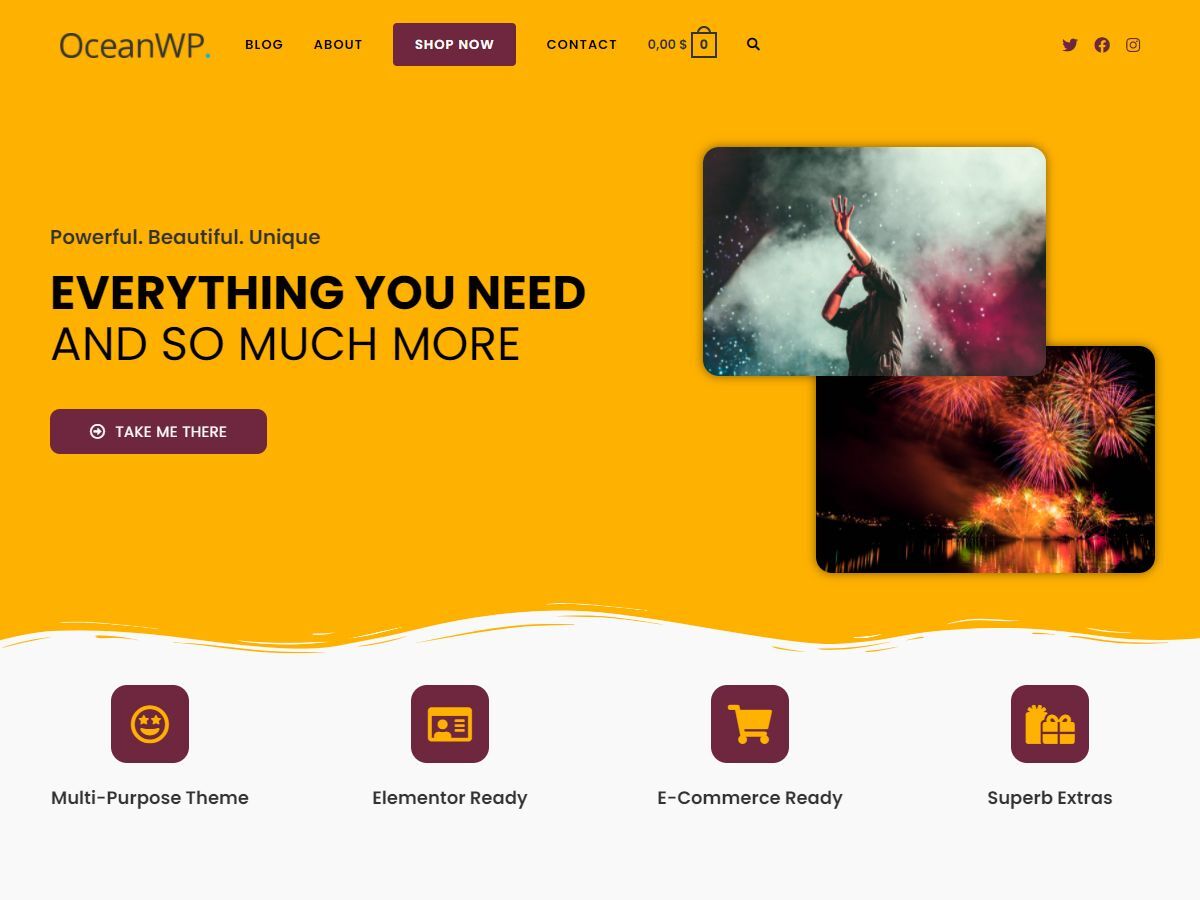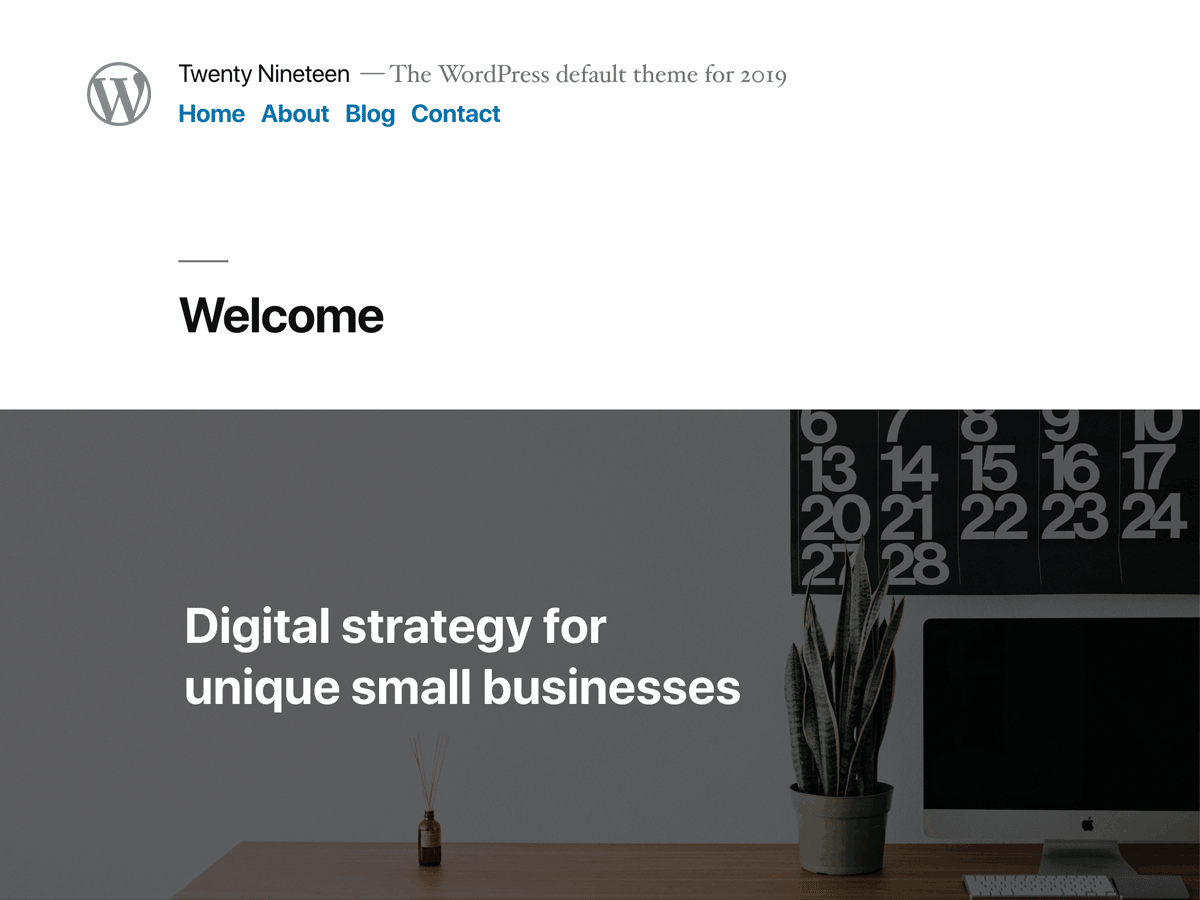 Our 2019 default theme is designed to show off the power of the block editor. It features custom styles for all the default blocks, and is built so that what you see in the editor looks like what you'll see on your website. Twenty Nineteen is designed to be adaptable to a wide range of websites, whether you're running a photo blog, launching a new business, or supporting a non-profit. Featuring ample whitespace and modern sans-serif headlines paired with classic serif body text, it's built to be beautiful on all screen sizes.






Cargando...