Europe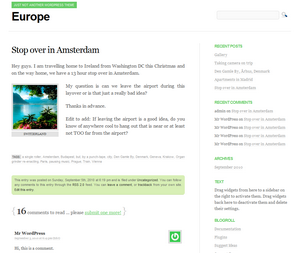 Clean, simple and stylish! SEO optimized.






Cargando...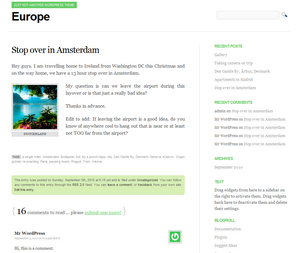 Por ceslava
I´m Cristian Eslava (@ceslava) a spanish web designer and blogger who loves WP. I thought it should be fun make a site not designed for me whatsoever. I hope you enjoy it, I appreciate your feedback. Be welcome to write in spanish as well ; ) ------ Trabajo como autónomo desde comienzos de siglo. Soy blogger, diseñador y formador, no necesariamente en ese orden. Si necesitas servicios de diseño, formación o publicidad contáctame, estaré encantado de colaborar.
Ver todas las entradas de ceslava.